MELBSTYLE MEDIA - REVIEWS

---
"

THIS MELBOURNE MECCA IS BANISHING THE CULTURAL CRINGE WITH ITS BEAUTIFUL AND UNIQUE INTERPRETATIONS OF AUSTRALIAN ICONOGRAPHY."


- Home Beautiful magazine Sept 2007

---


That's right - THE New York Times has just paid us a visit. How did they find melbournestyle? These New Yorkers - they don't miss a trick... What did they find in store? What did they like enough to photograph? What did they write? Find out... For full article on melbourne click here NYT Style Magazine Totally Aussie in Melbourne and read the Sept 23, 2007. Click link to 'DESIGN WITHIN REACH' or jump direct to the article DESIGN WITHIN REACH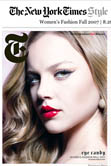 ---
We also had a visit from JAPAN-VIC.TOURISM Inbound Shopping Guide. This well researched industry handbook is the ultimate resource for inbound Japanese tour operators. Out in OCT 2007, it features melbournestyle as its lead store, while its cover features our legendary Melbourne Cups and Saucers. They even named it after us! Domo Arigatoo Gozaimasu! (Not available to the general public - but you don't need it - you already know where we are, right? )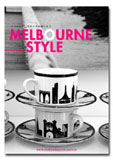 ---



Meanwhile, back here at home, it was the beautiful HOME BEAUTIFUL... They came, they photographed, and now melbournestyle is featured store in this special Australian designer's issue of Home Beautiful SEPT 2007.


---
HOME BEAUTIFUL has also listed melbournestyle in their brand new STYLE HUNTER Shopping Guide
...So you can grab a copy (free with the latest issue) and visit us along with all the other lovely shoppable spots in Melbourne in one go. Look forward to seeing you in your safari suits soon.
Thanks to the gorgeous gals at Home Beautiful - we are very chuffed to be included in their guide. See you soon.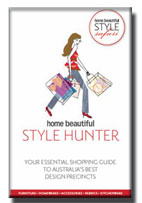 ---
WE WON! (So much showing off! What would mum say?...) melbournestyle has just won TWO category prizes in the Port Phillip Glen Eira Leader Business Acheiver Awards 2007 :
Best New Business Specialty Retailer Category and Best Business Under 50 Employees Category.



We are very proud and grateful to the community of Port Phillip for supporting us... a stylish Melbourne hug to you all and to Leader Newspapers of course.
Extra special thanks to the backbone of the operation - the Gingerbread Man himself - Lex, and to the divine Miss Ginger.
Thanks xxx

---
The PORT PHILLIP LEADER loves melbournestyle's Melbourne Cups too ...
---
"EVERYTHING IN THE GALLERY PLAYS ON MELBOURNE'S UNIQUE SENSE OF HUMOUR AND CULTURE THROUGH CLEVER OBJECTS."


melbournestyle's domestic sculpture was profiled here in the EMERALD HILL WEEKLY's Retail Therapy column - the tag of 'Arte-facts and fictions' being uncannily close to what we are all about!
---
As you can see, we love to skite, so will let you know where else melbournestyle is catching on. Thanks to all who have helped bring our message of place, style, art and history to the wider world.
---
If you have some good news about Melbourne, email us and we'll post your news and /or links right here.
---



NEW AND FABULOUS IN THE CAPITAL CITY OF STYLE
---
"EVERYTHING IN THE GALLERY PLAYS ON MELBOURNE'S UNIQUE SENSE OF HUMOUR AND CULTURE THROUGH CLEVER OBJECTS."

- Emerald Hill Weekly
---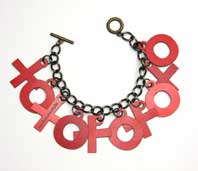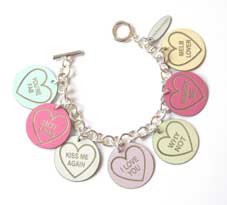 VALENTINE'S DAY means HUGS&KISSES from MELBOURNE and MELBLOVER LOVEHEARTS charm bracelets to remind us all that the loveheart lolly was a Melbourne invention, brought to us all by Macpherson Roberston back in the 1920's... starring: be mine, i love you, dreamboy, email me, hot stuff, love bug, hot lips, kiss me, kiss me again, you're fab, melbourne lover...
See more Lover's gifts - like the Impossible Love affair cuff, and our new Melba jewellery - heres lots she'd .ove you to buy fo her.

---
Gorgeous new products keep arriving in store - gorgeous things for summer living so don't forget to browse the web or pop in.








The ILLUSION TABLE floats like a vision and looks so beautiful you have to come down to see it yourself. Clever design by Essey.

---


GO STAG with these ANTLERS by Thorsten von Elten. Wall mounted coat rack or hat rack. You don't have to exterminate to decorate. Available in black red yello white and blue.

---

The Big Neds keep coming - and going! We can't hold them off alone!
The latest series of artworks depicting Melbourne's sexiest bushranger is now on show at melbournestyle.
Canvases from 1mx2m as well as framed Hahnemuhle rag paper lim/Ed prints, and prints to order.
See more Ned Kelly gear here See more of the Big Neds and other artworks available at melbournestyle gallery here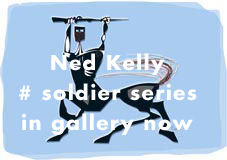 ---
Our beautiful, newly renovated Gallery space is now available for bookings at melbournestyle. It's not only beautiful, but as an ARI (artist-run initiative) it is also an affordable showspace. Our priority is to show local emerging artists who are working in, on, or about Melbourne. Don't be shy. The world needs loads more good art from Melbourne. Booking enquiries to 9696 8445. Short show times available.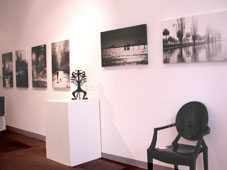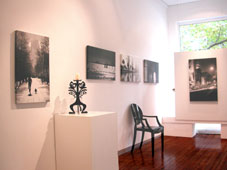 ---
FIND US HERE
MAP re CBD

Closer MAP

---
That's it for now.
Stay gorgeous,
Ms MELBA x

tellmelba




And, because even OLD NEWS from Melbourne is better than NEW NEWS from other places...


...here are the BACK ISSUES - VOL 1098 7 6 5 4 3 2 1





---