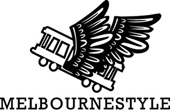 Beautiful Posters to match your favourite Melbournestyle Stories
A3 colour posters, $5 each while stocks last!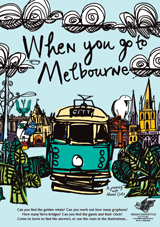 ...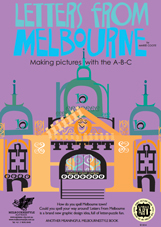 ...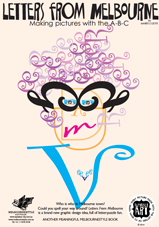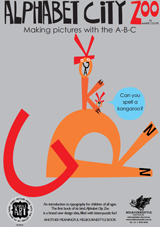 ...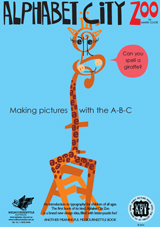 ...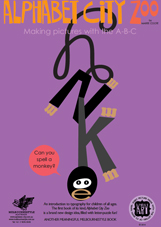 ...



Posters to match: When You Go To Melbourne,(Tram)
Letters From Melbourne, (Flinders Street Station and Dame Edna),
and Alphabet City Zoo (Kangaroo, Giraffe or Monkey)

---
WHERE TO BUY MELBOURNESTYLE BOOKS
VISIT US AT
~Melbournestyle
155 Clarendon Street South Melbourne
VIC 96968445
Just call us - we will send anywhere!

TRADE DISTRIBUTION ENQUIRIES - EMAIL HERE:
or phone Melbournestyle Books 03 9696 8445

... Or visit our wonderful STOCKISTS (Victoria):
~Avenue Bookstore Dundas Pl Albert Park
~Hill of Content Bourke St Melbourne
~Readings Carlton
~Coventry Street Bookshop South Melbourne
~Little Urban - children's wares, Bay Street Port Melbourne
~Metropolis Bookshop, Swanston St Melbourne
~Brunswick Street Bookstore, Fitzroy
~Reader's Feast, 162 Collins St, Melbourne
~Metropolis Bookshop, Swanston St Melbourne
~Wilkins & Kent, Lt Bourke St Melbourne
~The Little Bookroom, Degraves St Melbourne & Lygon St Nth Carlton
~ABC shops all around town
~Polyester Books 330 Brunswick St Fitzroy
~Hortons Books, Smith St Collingwood
~Embiggen Books, Lt Lonsdale St City
~Hopetoun Tearooms, Block Arcade Collins St City
~Novel Idea, Toorak Rd Toorak
~Mybookshop, Malvern Rd Hawksburn
~The Sun Bookshop Ballarat St Yarraville
~All the BIG bookshops:
Dymocks, Collins Bookshops, David Jones...

FOR YOUR NEAREST INTERSTATE STOCKIST TRY:
WEST AUSTRALIA:
ABC Shops

NSW
ABC Shops
Berkleouw Books

ACT
National Library Bookshop

QLD
Cairns Books
QBD Bookshop
ABC shop

TAS
Fullers Books Hobart
ABC shop

Or send us your postcode and we will SHIP DIRECT to you.
ALSO INSTORE: WE RECOMMEND
Kristin Otto's Capital
Ned Kelly's Jerilderie Letter
Kristen Otto's Yarra
John Morgan's Life and adventures of William Buckley
Tim Flannery's Melbourne
Kate Grenville's Secret River
John Clarke's Complete Book of Australian Verse
Matthew Flinders /Tim Flannery's Terra Australis

MEMBER OF: