MELBSTYLE MEDIA - REVIEWS

---
"

THIS MELBOURNE MECCA IS BANISHING THE CULTURAL CRINGE WITH ITS BEAUTIFUL AND UNIQUE INTERPRETATIONS OF AUSTRALIAN ICONOGRAPHY."


- Home Beautiful magazine Sept 2007

---


That's right - THE New York Times paid us a visit. How did they find melbournestyle? These New Yorkers... they don't miss a trick! What did they find in store? For full article on melbourne click here NYT Style Magazine Totally Aussie in Melbourne and read the Sept 23, 2007. Click link to 'DESIGN WITHIN REACH' or jump direct to the article DESIGN WITHIN REACH


---
We also had a visit from JAPAN-VIC.TOURISM Inbound Shopping Guide. This well-researched industry handbook is the ultimate resource for inbound Japanese tour operators, and features melbournestyle as its lead store, while its cover features our legendary Melbourne Cups and Saucers. They even named it after us! Domo Arigatoo Gozaimasu! (Not available to local Aussie shoppers - but you don't need it - you already know where we are, right? )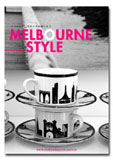 ---




Meanwhile, back here at home, since they first found us in Home Beautiful Sept 2007, the Home Beauties have visited time and again with their fab shoping tours (see below).
HOME BEAUTIFUL has listed melbournestyle in the legendary STYLE HUNTER Shopping Guide...So you can grab a copy (free with the latest issue) and visit us along with all the other top-shoppable spots in Melbourne in one go. Look forward to seeing you in your safari suits soon.
Thanks to the gorgeous gals at Home Beautiful - we are very chuffed to be included in their guide. See you soon.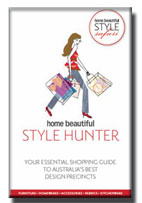 ---
melbournestyle is proud WINNER of two Port Phillip Glen Eira Leader Business Acheiver Awards 2007 :
Best New Business Specialty Retailer Category
and
Best Business Under 50 Employees Category.



---
The PORT PHILLIP LEADER loves melbournestyle's Melbourne Cups too ...
---
"EVERYTHING IN THE GALLERY PLAYS ON MELBOURNE'S UNIQUE SENSE OF HUMOUR AND CULTURE THROUGH CLEVER OBJECTS."


melbournestyle's domestic sculpture was profiled here in the EMERALD HILL WEEKLY's Retail Therapy column - the tag of 'Arte-facts and fictions' being uncannily close to what we are all about!
---
Once more, THANKS to all who have helped bring our message of place, style, art and history to the wider world.
---
If you have some good news about Melbourne, email us and we'll post your news and /or links right here.
---



NEW AND FABULOUS IN THE CAPITAL CITY OF STYLE
---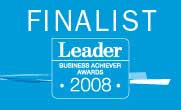 THANKS to you, our stylish, generous, treasured customers, we are a Finalist in the 2008 Leader Newspapers Business Acheiver Awards. Thanks to those who nominated and voted for melbournestyle.
---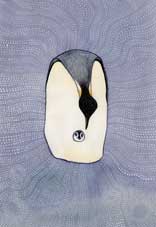 CURRENT EXHIBITION: ANTARCTICA - ALISON LESTER AND FRIENDS
From June 24 - July 12, this remarkable series of works is a collaboration between artist and Antarctic adventurer Lester and the schoolchildren of Australia.
Children's author, Alison Lester, travelled to Antarctica in 2005 as an Australian Antarctic Division (AAD) Arts Fellow. Her regular reports back via email to the schoolchildren of Australia resulted in a unique collaboration of imagination, inspiration and innocence.
She is has created a series of paintings inspired by her experience, and is working on developing a children's book from the series. Created in collaboration with the schoolchildren of Australia, the resulting works are both poignant and charming, a blend of childlike naivete and the deft hand of an illustrative master. The outcome of this creative dialogue is unlike anything most of us have seen, both because of the subject matter, and the process of the art that created it. The product of many imaginations, many months, and many surprises, this exhibition is both celebration and warning, as it conjures for us the remote Antartcic and its inhabitants - immutable, doomed, teeming, vulnerable, funny and melancholy.
For the first time, these works have been presented as large canvasses in an exhibition at melbournestyle gallery. Large works on exhibition for the first time at melbournestyle gallery here

---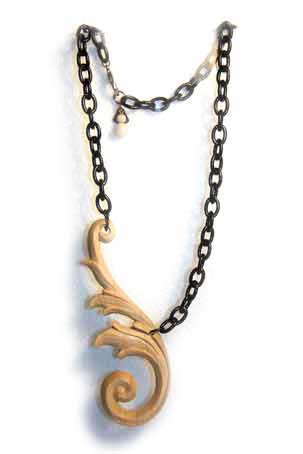 BEAUTIFUL new Sophie Kyron jewellery will be in store soon... be first to see th latestnew styles by this clever Aussie designer.

---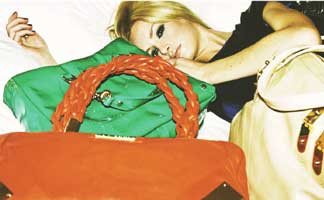 THEY'RE GOING FAST - Delicious patent colours and rich leather brights - serious handbags for the most addicted accessory lovers... But be quick

---


RACV has also included us in their ranking of 101 great places to visit in melbourne and Victoria. If you agree, you can vote for us too at Victoria's 101.
Just click here VOTE melbournestyle
---
FIND US HERE
MAP re CBD

Closer MAP

---
That's it for now.
Stay gorgeous,
Ms MELBA x

tellmelba




And, because even OLD NEWS from Melbourne is better than NEW NEWS from other places...


...here are the BACK ISSUES - VOL 14 13 12 11 10 9 8 7 6 5 4 3 2 1





---