MELBSTYLE MEDIA - REVIEWS

---
"

THIS MELBOURNE MECCA IS BANISHING THE CULTURAL CRINGE WITH ITS BEAUTIFUL AND UNIQUE INTERPRETATIONS OF AUSTRALIAN ICONOGRAPHY."


- Home Beautiful magazine

---


That's right - THE New York Times paid us a visit. How did they find melbournestyle? These New Yorkers... they don't miss a trick! What did they find in store? For full article on melbourne click here NYT Style Magazine Totally Aussie in Melbourne or jump direct to the article DESIGN WITHIN REACH


---
We also had a visit from JAPAN-VIC.TOURISM Inbound Shopping Guide. This well-researched industry handbook is the ultimate resource for inbound Japanese tour operators, and features melbournestyle as its lead store, while its cover features our legendary Melbourne Cups and Saucers. They even named it after us! Domo Arigatoo Gozaimasu! (Not available to local Aussie shoppers - but you don't need it - you already know where we are, right? )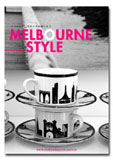 ---




Meanwhile, back here at home, since they first found us in Home Beautiful , the Home Beauties have visited time and again with their fab shoping tours (see below).
HOME BEAUTIFUL has listed melbournestyle in the legendary STYLE HUNTER Shopping Guide...So you can grab a copy (free with the latest issue) and visit us along with all the other top-shoppable spots in Melbourne in one go. Look forward to seeing you in your safari suits soon.
Thanks to the gorgeous gals at Home Beautiful - we are very chuffed to be included in their guide. See you soon.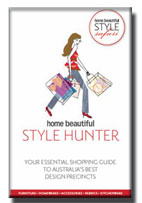 ---
melbournestyle is proud WINNER of two Port Phillip Glen Eira Leader Business Acheiver Awards 2007 :
Best New Business Specialty Retailer Category
and
Best Business Under 50 Employees Category.



---
The PORT PHILLIP LEADER loves melbournestyle's Melbourne Cups too ...
---
"EVERYTHING IN THE GALLERY PLAYS ON MELBOURNE'S UNIQUE SENSE OF HUMOUR AND CULTURE THROUGH CLEVER OBJECTS."


melbournestyle's domestic sculpture was profiled here in the EMERALD HILL WEEKLY's Retail Therapy column - the tag of 'Arte-facts and fictions' being uncannily close to what we are all about!
---
Once more, THANKS to all who have helped bring our message of place, style, art and history to the wider world.
---
If you have some good news about Melbourne, email us and we'll post your news and /or links right here.
---



NEW AND FABULOUS IN THE CAPITAL CITY OF STYLE
---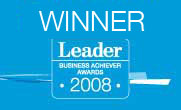 WE WON!! THANKS to you, our stylish, generous, treasured customers, we won the 2008 Leader Newspapers Business Acheiver Awards - Best Specialty Retailer 2008. Couldn't have done it without an amazing team, and you - such fab customers. Thanks to Leader Newspapers and their support for local biz.
---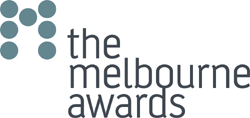 melbournestyle is most proud to be acknowledged making it through again this year to the finals rounds of The Melbourne Awards in the category: Contribution to Profile - Community Organisation Division 2008. We are chuffed to get that far, and congrats to the winner Docklands Atlantic Group. (Congrats too to last year's winner - The L'Oreal Melbourne Fashion Festival.)
---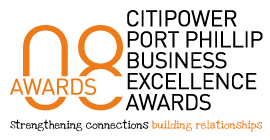 And... we have just been listed as a finailst in the 2008 Port Phillip Business Excellence Awards . Fingers crossed again.
---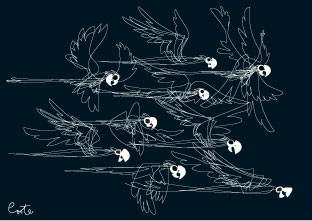 MORE NEW BIG NEDS are on their way - they ride outta the gallery faster than you can rob the Glenrowan Bank, so more new artworks are on their way. Meanwhile, see more of the new Bush Cockies series here.... (DeadCockiesFly, M. Coote 2008, above)


---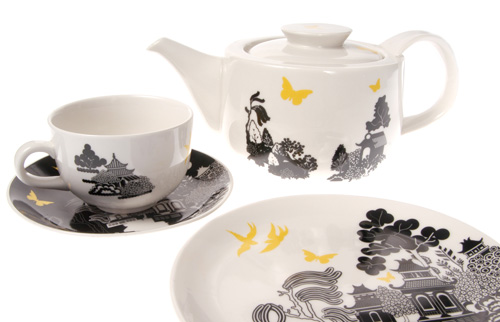 ITS ALL HERE IN BLACK AND WHITE - this time in a modern take on Willow Pattern plates - modernised and simplified. tea plates, Cakestands, all here - Pop in for tea.


---

BAGS THIS ONE - Neoprene practicality - Melbourne loves a great bag. This huge Black duffel and mini Dot tote are perfect for hauling it around Melbourne. more
---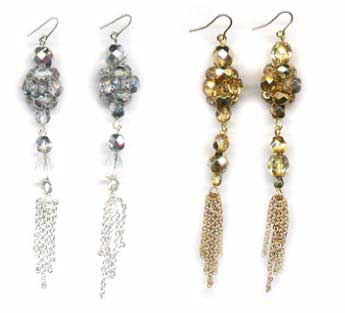 Oooohhhh... loads of new Sophie Kyron jewels have arrived! So good, they are delicious...
---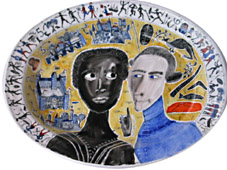 UP AND COMING EXHIBITION - whimsical, delightful, Bern Emmerichs Colonials coming soon, so stay tuned.

FIND US HERE

MAP re CBD

Closer MAP

---
That's it for now.
Stay gorgeous,
Ms MELBA x

tellmelba




And, because even OLD NEWS from Melbourne is better than NEW NEWS from other places...


...here are the BACK ISSUES - VOL 16 15 14 13 12 11 10 9 8 7 6 5 4 3 2 1





---