MELBSTYLE MEDIA - REVIEWS

---
"THIS MELBOURNE MECCA IS BANISHING THE CULTURAL CRINGE WITH ITS BEAUTIFUL AND UNIQUE INTERPRETATIONS OF AUSTRALIAN ICONOGRAPHY."


- Home Beautiful magazine

---
"E' negozio e galleria questo spot avviato con successo dall'artista Maree Coote, specializzato esattamente nel Melbourne style: arte, moda e oggettistica, tutto disegnato e realizzato in citta."


- Review :Italia Blogosfere

---


That's right - THE New York Times paid us a visit. How did they find melbournestyle? These New Yorkers... they don't miss a trick! What did they find in store? For full article on melbourne click here NYT Style Magazine Totally Aussie in Melbourne or jump direct to the article DESIGN WITHIN REACH


---
We also had a visit from JAPAN-VIC.TOURISM Inbound Shopping Guide. This well-researched industry handbook is the ultimate resource for inbound Japanese tour operators, and features melbournestyle as its lead store, while its cover features our legendary Melbourne Cups and Saucers. They even named it after us! Domo Arigatoo Gozaimasu! (Not available to local Aussie shoppers - but you don't need it - you already know where we are, right? )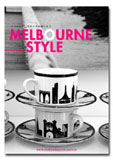 ---




Meanwhile, back here at home, since they first found us in Home Beautiful , the Home Beauties have visited time and again with their fab shoping tours (see below).
HOME BEAUTIFUL has listed melbournestyle in the legendary STYLE HUNTER Shopping Guide...So you can grab a copy (free with the latest issue) and visit us along with all the other top-shoppable spots in Melbourne in one go. Look forward to seeing you in your safari suits soon.
Thanks to the gorgeous gals at Home Beautiful - we are very chuffed to be included in their guide. See you soon.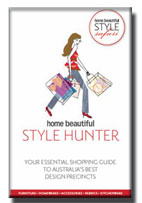 ---
melbournestyle is proud WINNER of two Port Phillip Glen Eira Leader Business Acheiver Awards 2007 :
Best New Business Specialty Retailer Category
and
Best Business Under 50 Employees Category.



---
The PORT PHILLIP LEADER loves melbournestyle's Melbourne Cups too ...
---
"EVERYTHING IN THE GALLERY PLAYS ON MELBOURNE'S UNIQUE SENSE OF HUMOUR AND CULTURE THROUGH CLEVER OBJECTS."


melbournestyle's domestic sculpture was profiled here in the EMERALD HILL WEEKLY's Retail Therapy column - the tag of 'Arte-facts and fictions' being uncannily close to what we are all about!
---
Once more, THANKS to all who have helped bring our message of place, style, art and history to the wider world.
---
If you have some good news about Melbourne, email us and we'll post your news and /or links right here.
---



NEW AND FABULOUS IN THE CAPITAL CITY OF STYLE
---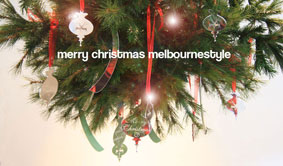 MERRY CHRISTMAS... Let's make it mean something.
---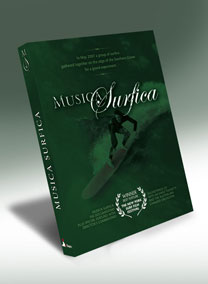 FOR HIM... FOR LESS....
Musica Surfica, a brilliant DVD and CD pack, containing sublime sounds and finless waves.
Melbourne's Richard Tognetti surfs, plays, amazes.... more
$39.95

---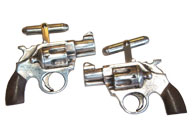 FOR HIM... FOR MORE...
He'll never forget you if you're the one who gives hime these cufflinks. Ever.
---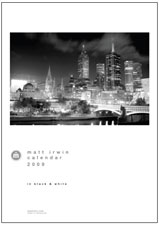 FOR MELBOURNE...
Show your love and appreciation, of the old home town. Start the new year off looking at life the right way.
See 2008 in colour or glorious black and white. Only $35

---

FOR HER...
The cutest little party bag anywhere. Melbourne's own Kathryn Baulch shows 'em how to do it. $149
---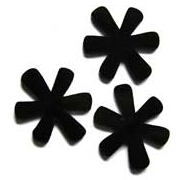 FOR PEANUTS...
A packet of asterisks. Everything is IMPORTANT with these chic black acrylic fridge magnets. Only $28
---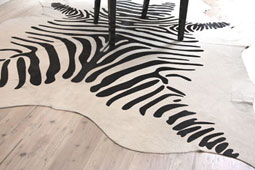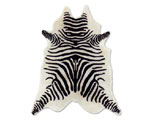 FOR A BIT MORE THAN THAT...
Chic, arty, goes with any interior, the Cowhide Zebra rug.

---


FOR SOMEONE OUT OF TOWN...
You simply can't beat a hand-painted Melbourne Story tile, by Bern Emmerichs. Real, collectible art, ridiculous at only $40.

---


FOR YOU...
The kind of chair you should have underneath you good self. $490
---



FOR EVERYONE ELSE...
Stocking stuffers that won't break the bank (hey, it's broken anyway): Original Melbstyle journals only $12 each - Melba, tram, Gardens, Ned, and more! Or matching Melbstyle soaps just $12 each, keytags, tram magnets, Gold logies, all sorts of unique goodies at great prices.
---


FOR CHRISTMAS...
Lots of unique and wonderfully different gifts in store for you.
---
FIND US HERE
MAP re CBD

Closer MAP

---
That's it for now.
Stay gorgeous,
Ms MELBA x

tellmelba




And, because even OLD NEWS from Melbourne is better than NEW NEWS from other places...


...here are the BACK ISSUES - VOL 19 18 17 16 15 14 13 12 11 10 9 8 7 6 5 4 3 2 1





---