MELBSTYLE MEDIA - REVIEWS

---
"THIS MELBOURNE MECCA IS BANISHING THE CULTURAL CRINGE WITH ITS BEAUTIFUL AND UNIQUE INTERPRETATIONS OF AUSTRALIAN ICONOGRAPHY."


- Home Beautiful magazine

---
"E' negozio e galleria questo spot avviato con successo dall'artista Maree Coote, specializzato esattamente nel Melbourne style: arte, moda e oggettistica, tutto disegnato e realizzato in citta."


- Review :Italia Blogosfere

---


That's right - THE New York Times paid us a visit. How did they find melbournestyle? These New Yorkers... they don't miss a trick! What did they find in store? For full article on melbourne click here NYT Style Magazine Totally Aussie in Melbourne or jump direct to the article DESIGN WITHIN REACH


---
We also had a visit from JAPAN-VIC.TOURISM Inbound Shopping Guide. This well-researched industry handbook is the ultimate resource for inbound Japanese tour operators, and features melbournestyle as its lead store, while its cover features our legendary Melbourne Cups and Saucers. They even named it after us! Domo Arigatoo Gozaimasu! (Not available to local Aussie shoppers - but you don't need it - you already know where we are, right? )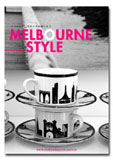 ---




Meanwhile, back here at home, since they first found us in Home Beautiful , the Home Beauties have visited time and again with their fab shoping tours (see below).
HOME BEAUTIFUL has listed melbournestyle in the legendary STYLE HUNTER Shopping Guide...So you can grab a copy (free with the latest issue) and visit us along with all the other top-shoppable spots in Melbourne in one go. Look forward to seeing you in your safari suits soon.
Thanks to the gorgeous gals at Home Beautiful - we are very chuffed to be included in their guide. See you soon.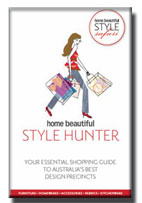 ---
melbournestyle is proud WINNER of two Port Phillip Glen Eira Leader Business Acheiver Awards 2007 :
Best New Business Specialty Retailer Category
and
Best Business Under 50 Employees Category.



---
The PORT PHILLIP LEADER loves melbournestyle's Melbourne Cups too ...
---
"EVERYTHING IN THE GALLERY PLAYS ON MELBOURNE'S UNIQUE SENSE OF HUMOUR AND CULTURE THROUGH CLEVER OBJECTS."


melbournestyle's domestic sculpture was profiled here in the EMERALD HILL WEEKLY's Retail Therapy column - the tag of 'Arte-facts and fictions' being uncannily close to what we are all about!
---
Once more, THANKS to all who have helped bring our message of place, style, art and history to the wider world.
---
If you have some good news about Melbourne, email us and we'll post your news and /or links right here.
---



NEW AND FABULOUS IN THE CAPITAL CITY OF STYLE
---
NOW SHOWING

FACING HISTORY Works by Bern EMMERICHS and Kim TONELLI.
EXHIBITION February 10 - February 27, 2009 at melbournestyle gallery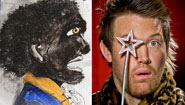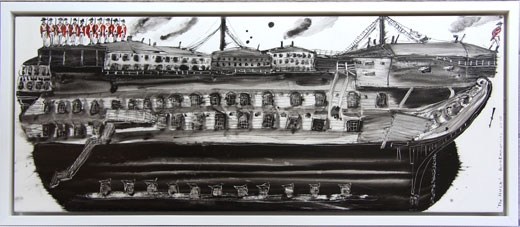 Meet the famous faces of Port Phillip's past, alongside the movers and shakers of today's pantheon. It's all history, it's just that you're standing in some of it.
Renowned ceramicist BERN EMMERICHS explores the colonial identity in a striking series of large format ceramic artworks. Hand-painted on stoneware tiles up to 1m wide, these exquisite paintings bring to life the people who shaped the early culture of the colony.
Photographer KIM TONELLI offers us the face of entertainment and creative celebrity, in photographic portraits of Melbourne's arty darlings, also shaping culture and making history. It's a rogues gallery of lovelies, a living archive, a tribute to our national treasures.

SEE THE OPENING NIGHT HERE
---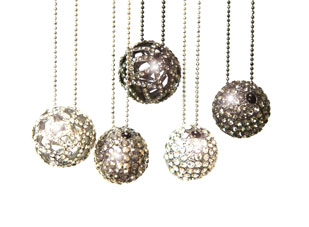 ALL THAT GLITTERS
Aussie designers from Mezi have created just the thing to brighten up the global gloom, and so melbournestyle has aquired a delicious assortment of gorgeous jewllery just for you... Heavy metal cuffs with serious amulet status, pave chain necklaces, 60's enamel hoops Cilla would have killed for, and silver/smoke crystal meteor glitter-ball pendants that will send you into orbit. To see it all, you'll have to visit. Soon!

---



JULIA RITSON
Now this show is NOT at melbournestyle, but it's work you will love... Go along to Scott Livesey Galleries at 909a HIgh st Armadale to see tone/texture/colour at their zenith in the hands of this master painter. So much talent in this town! Show runs from 11-28 feb.

---
BUSHFIRE BENEFIT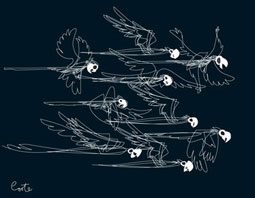 You CAN help! Friday 20th feb, 7.30-midnight, at the Belgrave Heights Progress Hall, Colby Drive Belgrave Heights (MELref 84F3). Live Dance BAnd 'Grumpy Dog' will play.... Silent Auction of goods, artworks and local services donated.... Adults $20, Kids uinder 12 $2
PLEASE BYO nibblies, drinks and glasses. Make up a table of friends or just come along. More info or to donate goods, contact Sue Amico and Stuart Semmens 9754 8046 or 0407 057 798 email semmico@netspace.com.au

---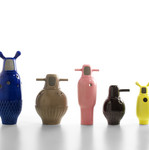 COMING SOON
BIg news from SPAIN - A Melbourne first! right here at melbournestyle... furniture and ceramics from the funkiest new designers. Stay tuned to see more very soon....

---
IN STORE MARCH THE MELBOURNE BOOK REVISED EDITION 2009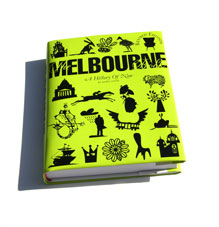 'The Melbourne Book- A History of Now' first published in 2003, has just undergone its 3rd reprint, this time with its first major update.
New hard cover, New chapters on Melbourne's street art and design culture, food and fashion... New tales from Melbourne's short but amazing history. New tales of Melbourne's physical, cultural, architectural, historical and mythical features. New photographs of this ever-changing city.
Over 700 photos, over 60 tales of the city. The must-have Melburnian's manual; it's the world's most liveable book. 368 pages, great value and now in Hardback cover.
WATCH THIS SPACE!

---
FIND US HERE
MAP re CBD

Closer MAP

---
That's it for now.
Stay gorgeous,
Ms MELBA x

tellmelba




And, because even OLD NEWS from Melbourne is better than NEW NEWS from other places...


...here are the BACK ISSUES - VOL 22 21 20 19 18 17 16 15 14 13 12 11 10 9 8 7 6 5 4 3 2 1





---