MELBSTYLE MEDIA - REVIEWS

---
"Here is much more than a store, it is a history lesson, a celebration of all that is uniquely Victorian (including Ned Kelly), somewhere to lose yourself and delight in the sheer creativity on offer (tasteful creativeity, of course, in true Melbourne style). It makes souvenir places seem very tacky in comparison. On Clarendon Street South Melbourne, it's the first and only experience of its kind. A visit to Melbournestyle is a must do." - extract from RACV's 101 Best things to do in Victoria

---
"THIS MELBOURNE MECCA IS BANISHING THE CULTURAL CRINGE WITH ITS BEAUTIFUL AND UNIQUE INTERPRETATIONS OF AUSTRALIAN ICONOGRAPHY."


- HOME BEAUTIFUL magazine

---




"IF YOU LOVE THIS FABULOUS CITY OR ARE LOOKING FOR THE PERFECT SOUVENIR....."


- HOMESPUN magazine

---




"There are no flippant inclusions.Everything has a reason for being - a connection to Melbourne or Melbourne people who are doing something special."


- MELBOURNE LIVING Magazine, August 2009
Thanks to the fabulous people at Melbourne Living magazine for their tribute to our tribute to Melbourne.
---


That's right - THE New York Times paid us a visit. How did they find melbournestyle? These New Yorkers... they don't miss a trick! What did they find in store? For full article on melbourne click here NYT Style Magazine Totally Aussie in Melbourne or jump direct to the article DESIGN WITHIN REACH


---
"E' negozio e galleria questo spot avviato con successo dall'artista Maree Coote, specializzato esattamente nel Melbourne style: arte, moda e oggettistica, tutto disegnato e realizzato in citta."


- Review :Italia Blogosfere

---
We also had a visit from JAPAN-VIC.TOURISM Inbound Shopping Guide. This well-researched industry handbook is the ultimate resource for inbound Japanese tour operators, and features melbournestyle as its lead store, while its cover features our legendary Melbourne Cups and Saucers. They even named it after us! Domo Arigatoo Gozaimasu! (Not available to local Aussie shoppers - but you don't need it - you already know where we are, right? )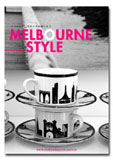 ---




Meanwhile, back here at home, since they first found us in Home Beautiful , the Home Beauties have visited time and again with their fab shoping tours (see below).
HOME BEAUTIFUL has listed melbournestyle in the legendary STYLE HUNTER Shopping Guide...So you can grab a copy (free with the latest issue) and visit us along with all the other top-shoppable spots in Melbourne in one go. Look forward to seeing you in your safari suits soon.
Thanks to the gorgeous gals at Home Beautiful - we are very chuffed to be included in their guide. See you soon.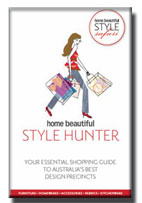 ---
melbournestyle is proud WINNER of Port Phillip Glen Eira Leader Business Acheiver Awards 2008Best Specialty Retailer Category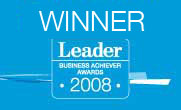 ....and finalist in the Melbourne Awards 2008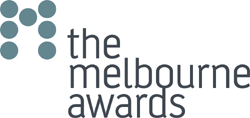 ...and finalist in Port Phillip Business Excellence Awards 2008.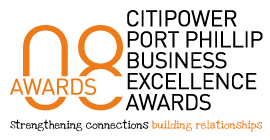 ...and previously - two Port Phillip Glen Eira Leader Business Acheiver Awards 2007 :
Best New Business Specialty Retailer Category
and
Best Business Under 50 Employees Category.



---
The PORT PHILLIP LEADER loves melbournestyle's Melbourne Cups too ...
---
"EVERYTHING IN THE GALLERY PLAYS ON MELBOURNE'S UNIQUE SENSE OF HUMOUR AND CULTURE THROUGH CLEVER OBJECTS."


melbournestyle's domestic sculpture was profiled here in the EMERALD HILL WEEKLY's Retail Therapy column - the tag of 'Arte-facts and fictions' being uncannily close to what we are all about!
---
Once more, THANKS to all who have helped bring our message of place, style, art and history to the wider world.
---
If you have some good news about Melbourne, email us and we'll post your news and /or links right here.
---

---



NEW AND FABULOUS IN THE CAPITAL CITY OF STYLE
---
"HOW DID IT GET SO LATE SO SOON? IT'S NIGHT BEFORE IT'S AFTERNOON. DECEMBER IS HERE BEFORE IT'S JUNE. MY GOODNESS HOW THE TIME HAS FLEWN! HOW DID IT GET SO LATE SO SOON?." - Dr Seuss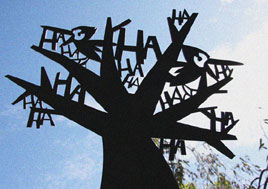 HA HA HA HAPPY NEW YEAR!
.... and Ha-Ha-Ha-Hands off Men at Work's 'Downunder'.
---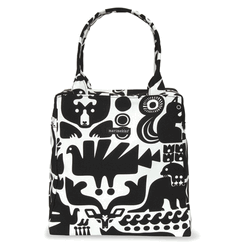 MARIMEKKO? BOLD AND BEAUTIFUL
Melbournestyle meets Marimekko. Graphic and Gorgeous, this fabulous collectors print tote is a classic. The Marimekko Karhu bag features the Kanteleen Kutsu pattern designed by Sanna Annukka. SEE MORE
---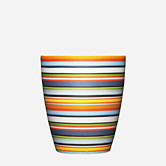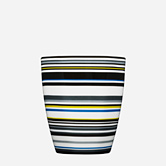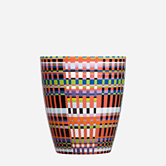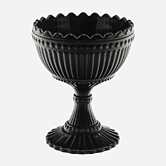 ITTALIA... Simply beautiful things for your table.
From elegant black and white graphics to a riot of multicolour and stripe. We just love the colour and graphic good looks of this range.SEE MORE
---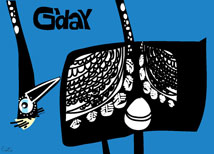 Just wanted to say G'Day.

---

GOTTA FLY
A tribute to the ghost of the old W-Class rattlers... Maree Coote has created a series of Flying Trams artworks - hovering over a suburb near you. Handmade, every one is different. MORE

---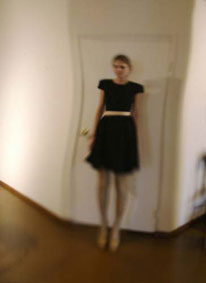 ELLI IOANNOU
Be quick to see a dreamy collection of photographs in the Melbournestyle gallery right now. Elli's work is Beautiful, subtle ethereal, and very female, these images are a very limited series of 5 only. Come see it at 155 Clarendon Street, or check out her other work here HERE

---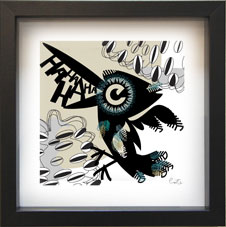 WHAT'S SO FUNNY?
Here's a whole new collection of Australiana in easy to accommodate small framed prints - bright, modern and exclusive to melbournestyle: Limited edition ragpaper prints by Maree Coote framed in a small but chic black timber box frame. They make a great gift for house-warmings, weddings, corporate celebrations or personal occasions. See them all here

---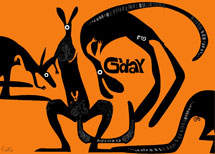 POSTCARDS FROM THE EDGE?
Say G'DAY with a postcard. Why because it's cheap, easy, friendly, and fun. It's greener (no need for an envelope) and gives the Postie something to read on his rounds. (Well, wouldn't you?). Remember yourself to someone you love - they need to hear from you today. Melbournestyle has created 10-Packs of various designs, for a low low price, so you have them on hand always. See more here...

---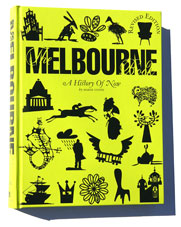 Everybody's loving THE WORLD'S MOST LIVEABLE BOOK
THE MELBOURNE BOOK - LATEST EDITION
Still the best book there is on Melbourne Town. OUT NOW $49.50, at melbournestyle, and good bookstores everywhere.

SEE the glittering BOOK LAUNCH .............. Or SEE MORE BOOK

---
FIND US HERE
MAP re CBD

Closer MAP

---
That's it for now.
Stay gorgeous,
Ms MELBA x

tellmelba






---