news

NEW AND FABULOUS IN THE CAPITAL CITY OF STYLE
Share
---
Join our mailing list! Please CLICK HERE!
---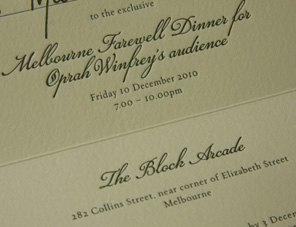 THE MELBOURNE SCARF FOR OPRAH? OSSUM!


Melbournestyle was proud to be 'doing the Block' on Friday last. Tourism Victoria dressed Melbourne's legendary Block Arcade up like it was Christmas, and each stunning little boutique store within put on its best face. The winner for me was the Hopetoun Tearooms, whose window display would put Willy Wonka to shame.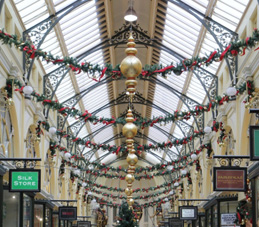 For the feast, one long, L-shaped table stretched the length of the Arcade and Guy Grossi turned out a scrumptious spread for three hundred of Oprah's happy wanderers. They have nicknamed themsleves 'The Awesome Possums' (it rhymes if you're from Chicago - pron.: Ossom Possums), and ossum they were. Melbournestyle feels extremely priviledged to have been a part of the evening and to meet the lucky 300. From USA, Canada and Jamaica, they were great to talk with and are delighted with everything they have encountered, if a little tired from a whirlwind schedule! (Special Hi to Sarah, Paula, Terri & Larry, Jan & Mona).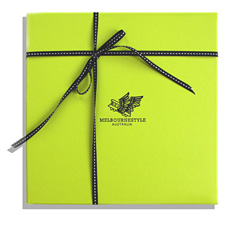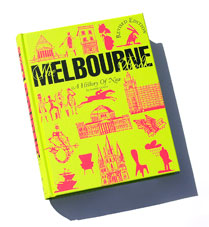 A bonus of the evening was meeting our very own local boy Mark Olive, aka 'the black olive' - a warm, generous and fascinating character and jumpin' jive dancer to boot. And finally, we got the chance to deliver The Melbourne Book and The Melbourne Scarf to Oprah's peeps. Congratulations and thanks to Tourism Vic for a brilliant night!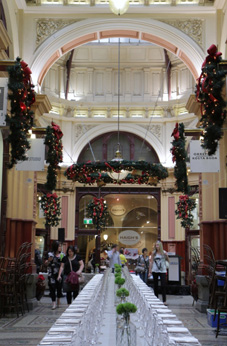 ---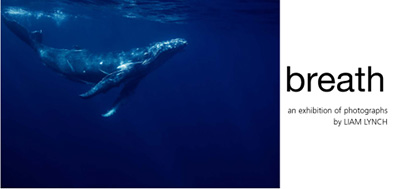 BREATH - stunning exhibition of photographs by LIAM LYNCH. Coming soon to Melbournestyle. Opening in January 2011, this amazing series of photographs will overwhelm you with their deep-sea serenity and monumental scale. Not to be missed. More here

---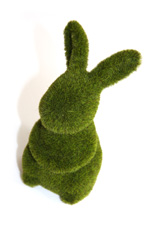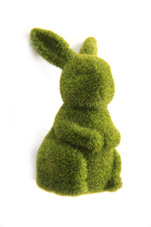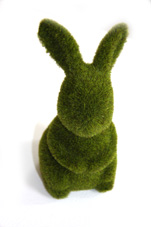 CRIKEY. It's Christmas already!! We've collected up some gorgeous present ideas for you, basically things WE LOVE. Starting with these bunnies. Why should Easter have all the fun? Picture these bunnies hopping all over the Christmas table, making everyone feel spesh and festive. Or HE could drape a sparkling gift for HER across a bunny under the tree? Only $12.50.
---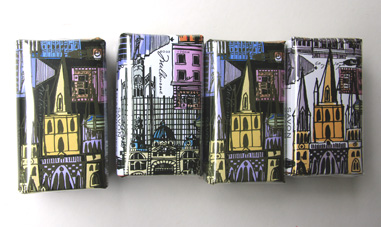 A VERY MELBOURNE CHRISTMAS? Why not give a little Melbourne? Like this delicious soap. Two scent varieties in wraps that feature illustrations by Maree Coote of Melbourne's iconic architecture: St Paul's Cathedral, The Shrine, Immigration Museum, State Library, Le Louvre on Collins, GPO, Manchester Unity Building, Magistrates Court....in glorious colour. Black for him, White for her. More Savon D'Antipodes.

---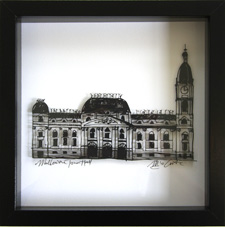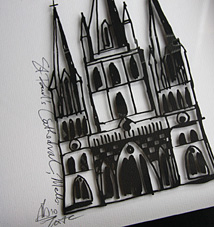 A VERY MELBOURNE CHRISTMAS II? Why not give a little MORE Melbourne? Like this papercut framed artwork of Melbourne's Town Hall building. Also available: St Paul's Cathedral, The Shrine, Immigration Museum, State Library, Le Louvre on Collins, GPO, Manchester Unity Building, Magistrates Court.... look HERE

---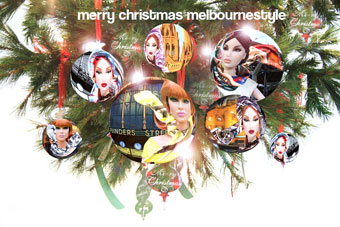 HANGING CHRISTMAS TREE - PERFECT for avoiding Christmas mishaps with pets under the tree, toddlers who can't wait. Also great for small apartments or large dinner tables, this Chandelier style Christmas tree keeps the mistletoe overhead. Only one left now, so be quick.
---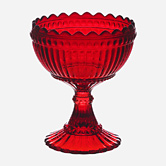 MOUSEOVER THIS! VERY SPESH is this Iittala Maribowl by Marimekko. These will make the best Christmas feasting table in aaaaalllll of Melbourne! Magical colours, Pink, green, yellow, mauve, red, cobalt blue, plum, black....priced by colour pigment.
---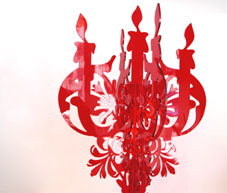 ACRYLIC CANDLEABRA
handmade in Melbourne, looks fantastic on a Christmas table. The sun shines through it, and if you place it right, you can get beautiful red shadows up the wall.

---


NOT JUST DESSERTS, ALSO CHRISTMAS NUTS, sweets, chocs, aromatics... these are super inexpensive bowls to lift any table setting. Black: set of 6 $150, or $28.50 each.Crystal Clear: set of 6 $140 or $25 each. HERE
---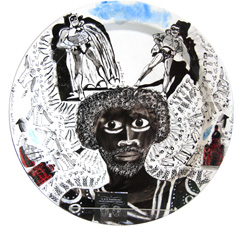 GET ARTY THIS CHRISTMAS. Melbourne ceramicist Bern Emmerichs creates original masterpieces - each one a real, true Melbourne Story.

---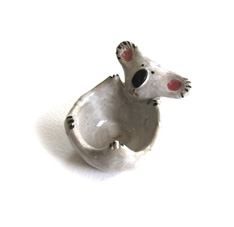 KOALA EGGCUP FOR CHRISTMAS BREKKY.
handmade in Melbourne, just for Melbournestyle by Skoko - sooo cuuute.

---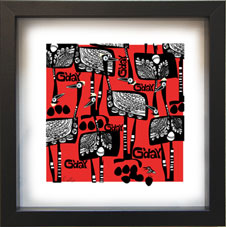 SAY G'DAY FOR CHRISTMAS.
The G'Day Series is a whimsical collection of bold graphic prints featuring Emu & Roo, designed an made in Melbourne. Each one framed in a box fframe - they look great solo or in groups. See here? Also available Postcard 10-Packs of various designs - great for gifts or for you to stay in touch. See more here... $12.50 for a pack of 10.

---
The perfct Chgristmas pressie! The ALL NEW 2010 edition of The MELBOURNE BOOK, A History of Now. Just $55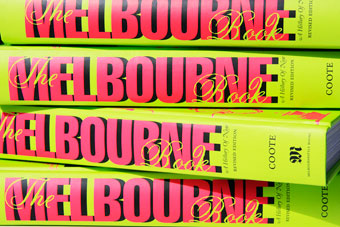 NEW tales from Melbourne's short but amazing history. NEW photographs of this ever-changing city. NEW CELEBRITIES include Adam ELLIOT, Eddie PERFECT, Molly MELDRUM. NEW CHAPTERS include the story of pub rock and Countdown, of artist and expeditionist Ellis ROWAN, and a full biography of fashion designer Jenny BANNISTER. UPDATED CHAPTERS on the latest in Laneways,Trams, Flinders Street Station, Melb v Sydney, Melbourne Cup, Fashion, Vegemite, Weather, Le Louvre and more. It's the must-have Melburnian's manual; it's STILL THE WORLD'S MOST LIVEABLE BOOK
THE MELBOURNE BOOK - LATEST EDITION
Still the best book there is on Melbourne Town.
OUT NOW $55 at all good bookstores and at Melbournestyle of course.
SEE the glittering BOOK LAUNCH ..............
Or SEE MORE BOOK

---
Oooh...

Melbournestyle now has a prescence at

Tumblr.


and a MiniSHOP for those who like to click/buy at

Bigcartel.


but then it's pretty simple to just buy direct: simply email us
---
buy now
---
FIND US HERE
MAP re CBD

Closer MAP

---
That's it for now.
Stay gorgeous,
Ms MELBA x


tellmelba
---
And if that's not enough culture for you in one hit, here's more.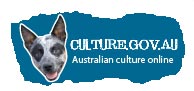 blog
@Tumblr
---